"It's been at least seven years since I spoke at any length about the multi-sensory work of InnerSense. I found it unexpectedly emotional, rekindling many memories of the positive effects which multi-sensory theatre can have on people with the most profound learning and mobility difficulties."
Paul Wilkinson, an actor and director bringing the creative arts to people with profound multiple learning disabilities.
Spring [verb] to move or jump suddenly or rapidly upwards or forwards
Break [verb] to interrupt
In August we usually down tools and focus on keeping ourselves fresh, relevant and suitably diverted. We call it Summer School. It's a time when we connect with interesting and wonderful people and things.
So…… with things changing moment to moment, and life as we know it on pause, we've declared (to anyone listening) that it's time for Spring Break!
Spring Break Mini Conference #4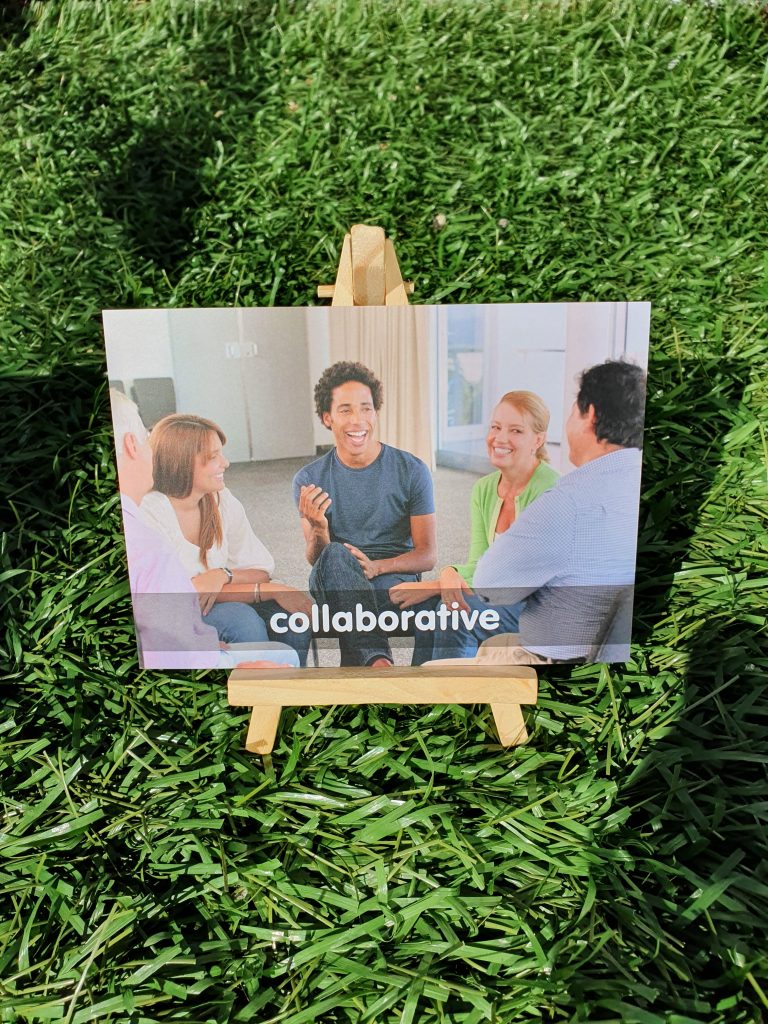 As part of our Spring Break, we've been hosting a series of mini conferences via Zoom. The theme of the conference series is 'Being dangerous as a force for good', inspired by something we did for International Women's Day some weeks back.
The purpose of each conference is to hear real tales of human endeavour to afford people the time and space to reflect and wonder. 
Each week we hear from an amazing guest speaker about a topic that is close to their hearts. This way, our thinking is kept at its freshest and we get to link up & collaborate with some fabulous people.
Our guest speaker for the fourth mini conference in the series was Paul Wilkinson, an actor and director, bringing the creative arts to people with profound multiple learning disabilities.
'Fills me with positivity and hope'
"What I love about the mini spring break series is the inspiration that surrounds us all day, every day – we just need to take the time to see it, breath it in, appreciate it and if we choose, act on it. The extraordinary stories I've heard over the recent weeks fill me with positivity and hope that if you are passionate about something and give it your all, it will be a success."
Insights & Appreciation
At the end of each mini conference we show our appreciation and share our freshest thinking; here are the highlights: 
"It was really good to hear how you've adapted your way of thinking throughout all of that throughout the whole story really from start to finish in the way that you've changed things, tried things, not been afraid to do something a bit different and tried some and if it hasn't worked, try something different." 
"This has had a profound effect on me, Paul ….I am very involved in sensory work with my grandson and I think the thing that's just struck me is that whole considered risk…. I noticed some of the times that we work with him…we play it a bit safe. I think what this has done for me is helped me know that I can be really creative…..it's been profound for me. Thank you very much indeed."
"What you've reminded me is that there's things all around us that we can probably walk past and pick up and take with us and use to stimulate. I've done that in an environment in a school but what I've realised is that don't do so much is in an adult environment. And that's probably me constraining the way that I work."
"Thank you very much, Paul. It was wonderful listening to you. I think if I were to sum up what I appreciate and what I've taken away is don't get stuck in a rut. Don't do things the same way. Be confident enough to try different things. Thank you."
"What you're doing is absolutely fantastic. There were a couple of stories that really stood out for me …..I just think when we've got those challenges, it is about thinking outside of the box, and investing that time and that energy in something. The rewards that you can get from that and the changes that you've made to those two individuals going forward. I think it's a question of stretching ourselves to really think about how we can all do more of that."
"For me, I think my takeaway is probably around assumptions and challenging our own assumptions. As you said at the start…..we sometimes approach things and we think we have to behave in a certain way or we think we can't do things. And I think we have to be really cognisant of 'what assumptions am I making? What constraints have I put in that I'm maybe not aware of that I could challenge?' That's what I took away. Thank you."
"I felt that you've created an environment in which it was safe, but dangerous at the same time, and it enables people to really understand what they what they could achieve and what they're capable of if they were given that stretch and that challenge. "
"I really, really enjoyed it. I think it was a bit of a wake-up call, and particularly the times that we're living in now, around being totally selfless. The amount of effort that you're putting in to get the impact that you were getting from all of the people that you worked with was over and above."
"I think for me, the simple strong message was to not see the limitations in people but to see the potential and the opportunity and how you work with that. That was the clear thing that came out of it for me, I really enjoyed it. Thank you."
"For me it was the Silver Eagle. That's the visual image that I'm going to take away with me. And the idea of remembering to look up. Actually I think there's a lot of looking down going on at the moment, we need to remember to look up and see what else is going on around us. Thank you."
"For me, I think it was your level of humility as well………..you're doing these extraordinary things for these people and making these amazing memories for them and you just came across so humble. It was fantastic. Thank you."
"I think that everyone needs a Paul in their life. I think if we could just have that as a start point that would be delightful. I loved everything that you talked about, but it was the way in which you talked about it. …….you just come alive which is so amazing to see. …. that's such a gift and such an honour for us to listen to it. So thank you very much."
"For me, you are obviously working with people who are framed as disabled, but I don't think you saw anybody there is disabled. You just saw them as the people that you were working with. And for me listening to you felt like I was in a big embrace and a big warm, caring hug. I honestly can't say anything other than that. It was just wonderful ….. I'm still speechless."
"First of all, Paul, you're an inspiration to do what you've done. Amazing. So what I loved about is that sometimes we've put our own barriers in our own minds and what we can and we can't do. And, you know, you reminded me that actually, by creating a sort of a psychological safety that sometimes we need to push yourself and take risks, that creates our joy….. Thank you so much."
"I've enjoyed the beauty and the atmospherics and those pictures of people so totally absorbed in the moment ……it just really got me thinking about how do we create an environment that just allows people to be in that moment with themselves and getting so much out of it." 
"It reminded me of what a brilliant special effects department our brain is, and so you can create an environment, then you put someone in it, and they do all of that imagining for themselves, they have an experience because you've put them in that space. And I think that's quite incredible. …. Thank you very much for being so inspirational."
"That was amazing. It really did connect with my heart and my head."
A final thought from Paul …….
"The talk was a lovely opportunity to be able to share those memories with other people, many of whom may not have been aware of the potential that Arts & Disability projects have to change people's lives.
Want to get involved?
If you've been inspired by Paul's story please do leave a comment or get in touch with us as we'd love you to hear from you. 
To enquire about Pauls work, you can email him here: pjwilkinsonuk@yahoo.co.uk
At the time of posting this we're eight sessions into the series and we asked one of the participants why he keeps on showing up. This is what he had to say:
"For me, I look forward to the session each week to distract myself from the normality of this new isolation life, but also to feel inspired by people's stories and experiences. It's a great way to gain focus through this difficult time. To quote Jim Rohn, I think this phrase seems fitting to why. "Words do two amazing things:  they provide food for the mind and create light for understanding and awareness." The session fills my hunger 😀 "  
The Spring Break Mini Conference Series is a collaboration between The Clear Thinking Partnership and Performance Tree https://www.performancetree.co.uk/