Note: Liz is second from the right!
"When I was asked if I was up for doing this, I said yes before really thinking about what it meant….and I'm glad I did. It's reconnected me with a lot of things, it's connected me with some people I don't know, and to people I've not seen or spoken to for a while, which is lovely. But it's made me realise just how important connection is……. Liz Wilson
Spring [verb] to move or jump suddenly or rapidly upwards or forwards
Break [verb] to interrupt
In August we usually down tools and focus on keeping ourselves fresh, relevant and suitably diverted. We call it Summer School. It's a time when we connect with interesting and wonderful people and things.
So…… with things changing moment to moment, and life as we know it on pause, we've declared (to anyone listening) that it's time for Spring Break!
Spring Break Mini Conference #2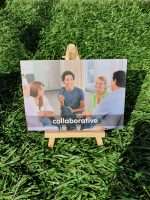 As part of our Spring Break, we've been hosting a series of mini conferences via Zoom. The theme of the conference series is 'Being dangerous as a force for good', inspired by something we did for International Women's Day some weeks back.
The purpose of each conference is to hear real tales of human endeavour to afford people the time and space to reflect and wonder.
Each week we hear from an amazing guest speaker about a topic that is close to their hearts. This way, our thinking is kept at its freshest and we get to link up & collaborate with some fabulous people. Our guest speaker for the second mini conference in the series was Liz Wilson, a Learning & Development Specialist and, as we all discovered, so much more!
[The full video is available only in our private members club]
'Lightness' and energy!
"These sessions have been delightfully curated and a joy to be part of. The 'lightness' and energy that I feel after every single one has become a highlight of my week."
 – Kirsty
Insights & Appreciation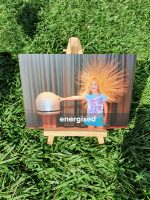 At the end of each mini conference we show our appreciation and share our freshest thinking; here are the highlights:
"You and bolder and braver than you think you are."
"Two words that spring to mind are bold and joyful….and the 'bold' is in the joyful stuff that you've done."
"I think the lesson is bold….give yourself permission to be bold for you…it's bold enough to be ourselves."
"It's been by far my best meeting of the whole week. I feel so refreshed and revived."
"I wrote down fearless, contagious and authentic."
"I'm feeling quite emotional…..because I really felt connected in the last hour, and I was just reflecting that it's been a while since I felt that way."
"I've written myself some questions to ask myself later; What's important? Who am I? What's my purpose?" 
"The key thing I've taken out of today is what you can achieve if you're courageous."
"I wrote down connectivity, because that was the thing that really came through for me. ….partly about connecting to others, but also about connecting to yourself."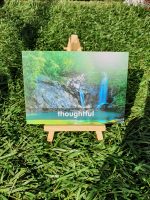 "Bravery came out in all your stories, and that made me feel encouraged….it's reassuring to hear that someone is going out there, and it can be done. ..Thank you for inspiring and encouraging me."
"The thing that stood out for me was purpose and intentionality. ….what you can achieve when you know where you're going and what you're aiming for."
"My word was 'home', not only returning home to the 'North' but also returning home to a sense of yourself as well."
"I really appreciate the fact that we've collectively been able to create such a positive experience of elegant connection."
"Just listening to you Liz has been so refreshing….I've had so many thoughts sparked by your brilliant stories."
A final thought from Liz…….
"I've really appreciated your comments, and if I'm honest, I'm a little overwhelmed.
It's also re-connected me with some amazing times in my life.
It's reminded me that we are all brilliant as we are, and actually joy and love and being true to ourselves….it's just the best way to live!"
You can connect with Liz at Liz Wilson Consulting Ltd and you can find her on Linked In https://www.linkedin.com/in/liz-wilson-1286661/
Please do comment on the video to tell us how you've been inspired by Liz's story or get in touch with us at hello@clearthinkinguk.com
At the time of posting this we're five sessions into the series and we asked one of the participants why she keeps on showing up. This is what she had to say: "I really enjoy being part of a shared experience of soaking up a completely different story and perspective from such interesting individuals. It gives me a lift for the week and some fresh ideas about how to tackle things in the future."  
The Spring Break Mini Conference Series is a collaboration between The Clear Thinking Partnership and Performance Tree https://www.performancetree.co.uk/